Natural Flea, Tick, and Heart Worm Prevention Program
Your All-Natural Flea, Tick, and Heart Worm Prevention Program
Tired of hearing how dangerous conventional flea, tick, and heart worm medications are for your pets, but never getting an answer to what you should be using instead?
Me too!
This is why I'm sharing my all-natural flea, tick, and heart worm prevention program.
Taking a natural approach to fleas, ticks, and heart worms can be very scary considering some of the consequences, but I'm here to put your mind at ease about it! You do have to be very consistent, vigilant, and use various products in order to achieve optimal protection and results. You have to be 100% committed to the program.
This is NOT a paid advertisement for the products listed below. They are just what I have personally used and have had great success with and trust in. With that being said, let's dive right in!
Why flea, tick, and heart worm medications are dangerous?
Conventional medications give your pet a constant dose of pesticide, so that when or if a flea or tick bites and latches, they will be killed off before any disease transmission can occur. There are 4 very concerning aspects about this approach:
1. Your pet literally has to have a toxic amount of pesticide in their bloodstream for the entirety of their life.
2. Disease transmission can still occur.
3. These medications do not prevent fleas, or ticks from biting or latching.
4.These medications can have some serious side effects, such as vomiting, hair loss, diarrhea, lethargy, decreased appetite, ticks, rashes, seizures, and even death.
5. Even some flea and tick collars containing Tetrachlorvinphos have been linked to brain damage in children when they come in contact with the collars.
All these do is try to kill off the fleas and ticks HOPEFULLY before disease transmission occurs. They DO NOT PREVENT anything, and they are putting your pets and children at risk of several, horrible side effects. 
This is where the natural approach differs. PREVENTION is the key here.
Your pet's best bet against fleas, ticks, and heart worm is a strong, healthy immune system. Insects are less likely to take up residence on healthy animals, and even if they do, your pet's immune system will do its job, and will work to eliminate them on its own.  
Now, let's get on to the program!
Step One: Internal Treatment
Bug Off
Bug Off is formulated with 100% USDA Certified Organic ingredients that focus on boosting your pet's immune system. Health starts from the inside out, and that's exactly what this supplement intends to do. The ingredients in this formula help to support liver and kidney function, which in turn, helps to eliminate toxins from the body, giving the immune system a hefty boost. They are also known to help reduce environmental allergy symptoms that plague many of our pets during the spring and summer months. Some ingredients contain properties that help the body to eliminate most intestinal parasites (not to be used as a sole dewormer...it's just a perk).
The other main focus this supplement targets is preventing insects from even wanting to go near your pet in the first place. Plants have a natural defense mechanism against insects, and that defense mechanism is their aromatic properties. It's these same aromatic plants that help to slowly alter your pet's scent, making them undesirable to insects.
Bug Off is best used when fed daily for the first month. As with anything, the body will start to get used it, and it will eventually take more and more to keep the same effect. This is why it is recommended to take supplement breaks after the first month. I personally give Bug Off during the week and take off on the weekends. It's a simple routine for me to remember and it is a powder that mixes right in with their food.
It's important to note that every being metabolizes things differently, so what may work for one, may not work for another. You can safely double the dose during peak season, or if you are not quite seeing the results you want. 
New formula (not pictured) is safe for dogs, cats, puppies and kittens that are weaned, and pets that suffer from seizures or other epileptic disorders. Always ask your veterinarian BEFORE starting any new supplement.
It is not recommended for pregnant or lactating dogs or cats, as some of the herbs can interfere with fetal development and/or milk production.
Step 2: External Treatment
Bug Off Spritz
Now that we've treated our pets internally with a product that alters their scent, improves bodily functions and the immune system, we can focus on treating them topically for even more protection.
There are many great sprays out there to help deter fleas, ticks, and mosquitoes. It's important to look at the ingredients closely.
Bug Off Spritz is made with USDA Certified Organic ingredients. It's 100% natural and the essential oils are responsibly sourced and properly diluted for safety.
Bug Off Spritz is so safe, I personally use it not just on our dog, but on myself, and our children.
Bug Off Spritz is made by hand and sells out quickly, so if you are not able to purchase it, here are some other safe and effective options:
Kin and Kind
Wondercide
You should be spraying these topicals on your pet before they go outside, go on walks, or hikes. Spray between the shoulder blades, the base of the tail, under the belly, and lower legs. I recommend you use your hands to rub it into the fur. You should reapply once the scent fades.
Now, your pet has DOUBLE the protection: internally and externally.
Step 3: Heart Worm Prevention / Treatment
HWF by Amber Naturalz
HWF is used to help maintain a healthy circulatory system, maintain a strong heart, and supports the body's natural cardiovascular detoxification process.
"HWF Clean Heart for dogs can help support your dog's own immune system to promote a healthy, clean heart, free of toxins. With a natural blend of carefully selected herbs, HWF Heart Detox may provide a natural way of helping your dog maintain optimum health by supporting normal daily functions of the cardiovascular system and assisting the body by synergistically working with the organs to detox unwanted contaminants."
Black seed, the main ingredient in this tincture, has been touted by herbalists for its ability to rid the body of intestinal worms. There are over 200 university studies since 1959 verifying the effectiveness of the seed in this capacity and in other uses for humans, dogs, cats, and horses.
The other ingredients in the tincture help to support the respiratory system, helps to eliminate toxins, maintains normal heart functions, boosts the immune system, and contains powerful antioxidants.
Much like Bug Off, HWF takes a holistic approach by treating the body as a whole. Systemically, each ingredient supports another, creating harmony throughout.
There are 3 ways you can give HWF:
1.Preventative Maintenance
2. Cleanse
3. Detox
Maintenance dosing is to prevent heart worms in the first place.
Cleanse dosing is for when your pet tests positive but does not have any symptoms.
Detox dosing is for when your pet tests positive and has symptoms.
They make other tinctures to help support your pet during the process. I have personally chosen to use an organic milk thistle tincture alongside this product to help support liver function.
Always seek the advice of your veterinarian before starting any new regimen.
Step 4: Homeopathy
Ledum Palustre 200C
Ledum Palustre is also called marsh labrador, as well as wild rosemary. Its scientific name is rhododendron tomentosum. This aromatic herb has a host of medicinal abilities used in homeopathy such as:
1. It can treat and prevent infections.
2. It tackles water retention.
3. Diabetes control is one of the popular ledum palustre benefits.
4. It decongests the chest.
5. It also treats diarrhea.
6. There are ledum palustre medicinal uses for rheumatoid arthritis.
7. It promotes detoxification through urination.
8. Sooths nerves.
9. Helps heal stings, bites, and puncture wounds.
10. Very effective at treating and preventing tick-borne diseases.
For tick-borne disease prevention, you can give Ledum once a week during tick season.
If you found a tick on your pet, properly remove it and store it in grain alcohol to take to your veterinarian for testing.
Drop 2-3 pellets in 4oz of clean water. Dissolve for 5 minutes, shake well, and succuss (give the bottle a couple of firm thumps on your open hand). Draw up 1-2cc's using a syringe and drop on your pet's tongue. You can also place the solution in a clean bowl or wide-mouthed cup.
Give the remedy on a clean palate (no food should be in the mouth). You don't have to give it on an empty stomach, but just no food in the mouth so that it will absorb more quickly. It's important not to mix into your pet's food, as it will hinder the effectiveness of the remedy.
Dose 3 times a day for 3 days right after the tick is removed.
If the tick was found after several days, then give Ledum 3 times a day for 3 days, then dose 2 times a day for a week. After the first week, dose twice weekly for a month, and then once per week for another month.
I recommend always getting your pet tested for tick-borne diseases, especially following treatment.
If your pet has tested positive, following the protocol above is a great start, but depending on how severe the case is, other homeopathic or allopathic methods might be needed.
Always consult with your homeopathic vet!
Step 5: Collars
Raw Amber
No... not the medicated flea and tick collars you are used to.
Raw, unpolished amber has been known to generate slight static charge. This charge helps to keep insects from clinging onto your pet's fur.
Raw amber is a strong preventative tool but is not a treatment. If your pet already as a flea infestation, you will need to treat the infestation first before using a raw amber necklace.
You can treat your yard with nematodes, and then vacuum and wash everything in your house that your pet has come into contact with. You might have to do this several times.
These collars have a nice leather adjustable strap to get the best fit for your pet. 
For maximum effectiveness, change the collar 2 times per year or when the beads get polished.
Step 6: Deworming
Raw Pumpkin Seeds
Raw pumpkin seeds are an excellent dewormer. Pumpkin seeds contain the amino acid called cucurbitin, which paralyzes and eliminates the worms from the digestive tract. The downside of seeds is that they're not very bio-available.
Grains, legumes, seeds, and nuts contain anti-nutrients. The most notable one is called phytic acid or phytates. Humans, and animals with one stomach, are not able to digest phytic acid. Phytic acid inhibits the release of phosphorus and the absorption of other minerals like magnesium, iron, calcium, and zinc. This can drastically affect the bio-availability of these nutrients.
The most common industrial method to remove phytic acid and its compounds is by milling it at high temperatures. This process also removes most of the nutritional fiber and minerals, leaving only a heap of nutrient-void carbohydrates. So, you want to avoid milled seeds.
In the natural world, most plants need moisture, warmth, and a light acidic environment to grow and germinate. These plants also contain an enzyme called phytase that is its natural way to neutralize phytic acid, releasing the phosphorus compounds. When we mimic this natural process through soaking, sprouting, fermenting, and roasting, we make these foods much easier to digest and increase nutrient bio-availability for absorption.
There are 2 ways I recommend removing phytic acid from seeds: soaking and fermenting.
For Soaking:
Place 2 cups of raw pumpkin seeds in a large glass bowl with filtered water to cover. Stir in 1 tablespoon Pink Himalayan or Sea Salt. Leave uncovered on the kitchen counter about 8 hours or overnight. Rinse and blend into a paste. Store in the refrigerator throughout the week until gone.
For Fermenting:
Place 2 cups raw pumpkin seeds in 3 cups filtered water. Stir in 1/2 - 3/4 teaspoon Pink Himalayan or Sea Salt. Ferment in a glass jar with a self-burping silicone lid for 24-48 hours. Rinse and blend into paste. Store in the refrigerator throughout the week until gone.
OR
Place 2 cups raw pumpkin seeds in 2 cups filtered water. Stir in 10-12 tablespoons kefir whey. Ferment in a glass jar with a self-burping silicone lid for 24-48 hours. Rinse and blend into paste. Store in the refrigerator throughout the week until gone.
Dosing:
Feed 1 tsp per 10lbs body weight daily until paste is gone.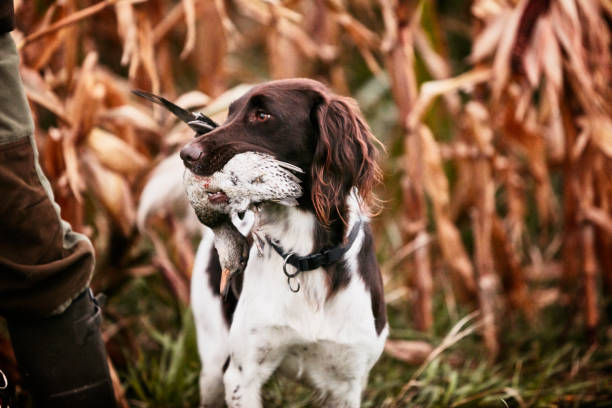 As you can see, taking a natural approach to flea, tick, and heart worm prevention is a multifaceted process that takes dedication, consistency, and vigilance, but it is doable!
You pet is worth it. They are a part of our family. They are our friends. They depend on us for their love and care. 
They deserve your very best!